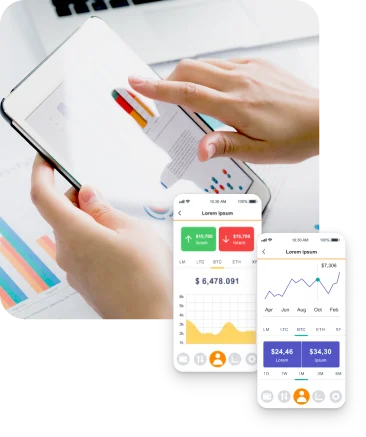 Android Application for Fintech
Problem
Incomplete and buggy Android financial app with strict deadline and limited marketing budget.
Solution
App's architecture redesign
Network layer rewrite
UI structure revamp
Crash resolution and critical bug fixes
New feature development
Result
The release delays were reduced, resulting in a successful app launch without losses.
The product attracted additional investments within 2 months.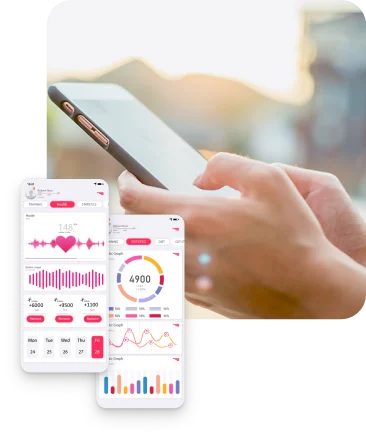 Healthtech App for Mental Health Improvement
Problem
Limited access to non-pharmacological stress management solutions for improving mental and physical well-being.
Solution
Our team developed a self-management tool for mental health improvement, including:
Stickers for gathering heart rate and breath parameters to provide personalized recommendations.
Mood tracking with recording and reviewing capabilities.
Additional features – practice success rate, wear time tracking, chat, coaching, and in-app store.
Result
An 8-week clinical study in the US demonstrated a significant decrease in mean GAD score (Generalized Anxiety Disorder) from 4.6 to 1.7 out of 6 among our application users.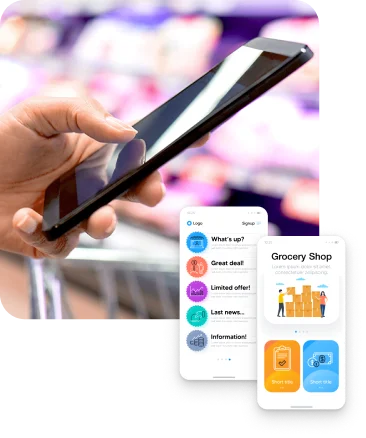 iOS Grocery Shopping App
Problem
Lack of efficient, eco-friendly product purchasing solutions.
Solution
We developed two native mobile apps:
Customer app to browse nearby groceries, place orders, select stores, and make online payments.
Supermarket app to accept orders, assemble orders, and update order status.
Result
Retailers benefit from increased grocery sales and higher revenues.
700+
stores the application aggregates
to 50%
helping users save up on their food budget